http://cafe.daum.net/uwhkf/JvX3/70
The below contents was taught through 2017 Mexician Haedong Kumdo Jinyoung Ssangkum Ryu Seminar.  
Those things as a core for developing human body and mind, spirit  
have to be able to understand and realize correctly and clearly
through the training of martial arts, especially in 21 century.
We learn it of 21C for promoting both better training and better life in quality.
It is translated into Spanish for all of us.
We will meet soon and continue in Mexico again!!
Read thoroughly and understand clearly please,
we do it again through Haedong Kumdo training.
Adios, Kim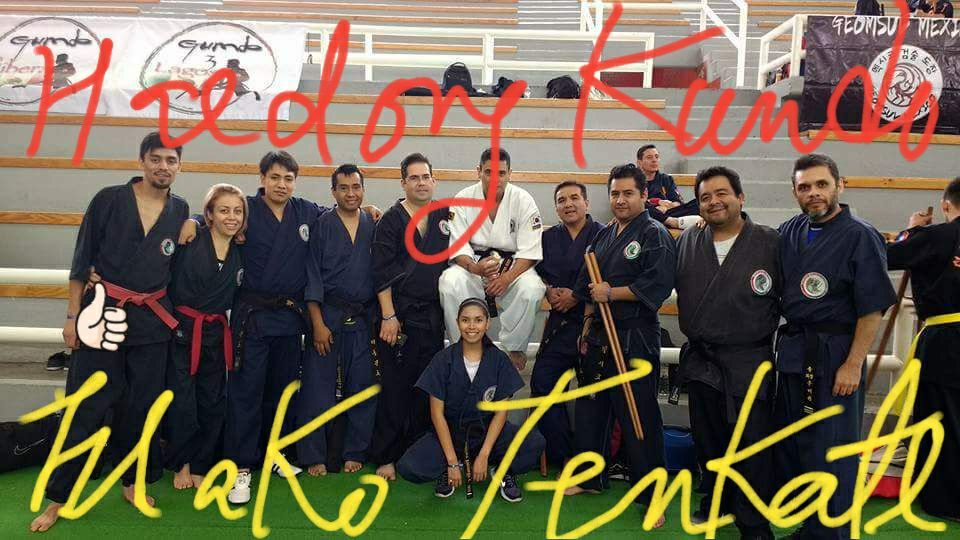 http://cafe.daum.net/uwhkf/JvX3/67
http://cafe.daum.net/uwhkf/JvX3/68 
What is the core and reality of Meditation?
http://cafe.daum.net/uwhkf/JvX3/67 – In English
Cuál es la esencia y realidad de la meditación
http://cafe.daum.net/uwhkf/JvX3/68 – In Spanish
translated by Iliana Ramírez
On 3rd July 2017
At the Haedong Kumdo Jskr and TKD class through Q&A in Mexico
Subject : What is Harmony in training and in life?
Whatever we do in both training and life, harmony is one of most important part, which will be made happiness and health additionally. We should know and recognize all in the universe is interconnected.
So we have to be able to learn & teach many and much in life through martial arts training.
In training,
body and mind with spirit have to be made a harmony.
Before that,
we should know exactly and clearly how to work mutually in body, mind and spirit into the human body machine.
After that,
we can learn and train properly and efficiently in the martial arts in 21C for better training and better life in quality,
even we will come to know more clearly and completely the core and reality of meditation. As I have shown a bit with a sword, body will follow my mind as my wish into the harmony.
In the meanwhile, we can get more power and more flexible &softer, more speed with harmony and balance without spending much energy. Just same as home and school and social community, when we can make a harmony, we can get more efficiency and effectiveness into their work with a proper human relationship. If not, arguments and fighting…etc. will be happen all the time definitely.
It should be first made and come from myself with my family at home, 
which is called "Love".
So we learn it at the dojang through daily training.
Tomorrow I will make some brief descriptions about meditation. 
 Adios, Kim!
Nos vemos la siguiente clase!!♡♡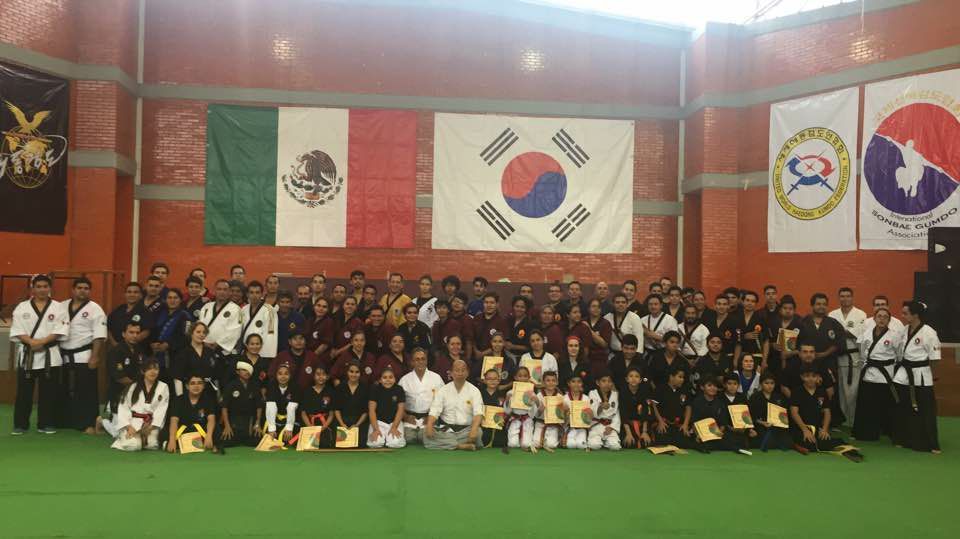 Translated in Spanish by Master Flako Tenkatl . Thanks, Master Flako. 
It should be helpful for all of us. 
Any questions or opinions, 
you may contact with me in person ;
bmw43@hanmail.net or facebook message board.
El 3 de julio de 2017
En una clase conjunta de Haedong Kumdo Jinyoung ssang kum ryu y tae kwon do se realizo una sesión de preguntas y respuestas en la ciudad de mexico. El tema: ¿Que es la harmonia en el entrenamiento y en la vida? Todo lo que hacemos tanto en nuestro entrenamiento como en la vida, la harmonía es una parte esencial e incluso puede ser la mas importante, ya que al tener dicha harmonía se convierte en felicidad y mejor salud.
Debemos saber y reconocer que todo en el universo esta relacionado. Así que al entender este principio mejoraremos nuestra habilidad para aprender y enseñar de una forma mas facil y mucho mejor a través de nuestro entrenamiento en las artes marciales. En el entrenamiento cuerpo, mente y espíritu tienen que alcanzar una harmonía total, para poder lograr esto, es necesario un endentimiento mas profundo de como fusionar en la maquina que es el cuerpo humano. Como ya e demostrado con las técnicas de un sable, mi cuerpo sigue a mi mente mientras yo visualizo todo en harmonía, de esta forma obtenemos mas poder, flexibilidad y suavidad así como velocidad todo esto es un balance una harmonía que no genera mayor gasto de energía.
Lo mismo debemos hacer en casa en la escuela y en el resto de nuestro entorno. Cuando entramos en harmonía, nos volvemos mas efectivos y eficientes en todos los aspectos de nuestra vida generando mejores relaciones humanas. De el mismo modo si no lo hacemos entonces entramos en discordia y generamos en todo momento situaciones negativas en todo momento.
Así entonces lo primero es generar lo desde adentro de nosotros y de ahí proyectarlo a nuestro derredor. uno mismo con la familia en casa, eso es llamado "amor". esto lo aprendemos en el Dojang a través de el entrenamiento diario.
Mañana realizare una breve descripción acerca de la meditación.
God bye KIM See you next class.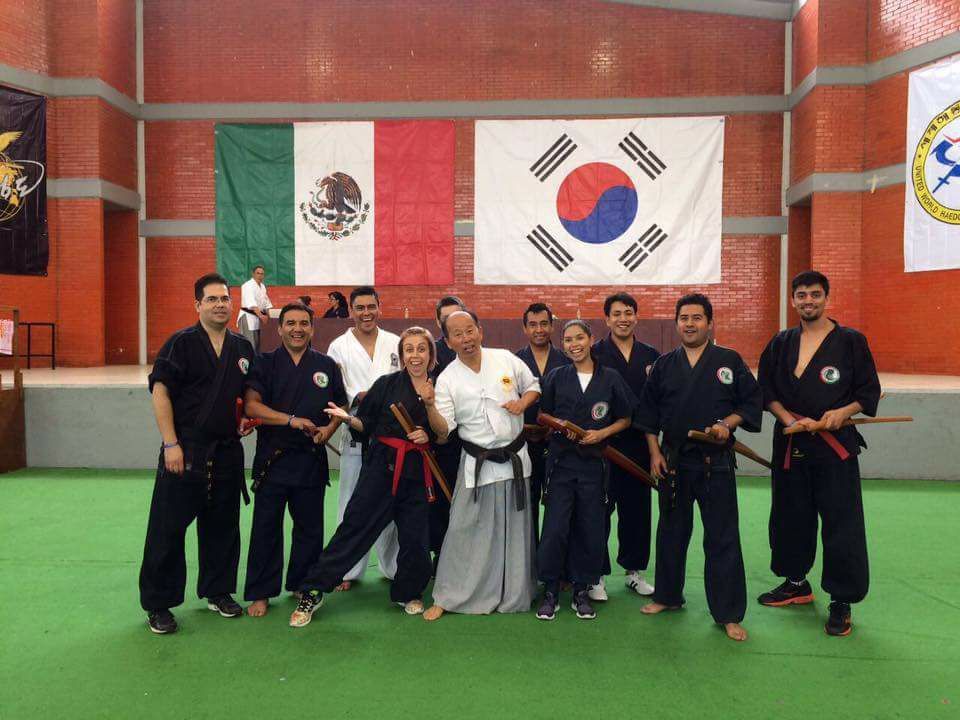 Explanation of two swords system translated
in English and Spanish(by Master Flako Tenkatl)
Kimu and one sword training should be based for two swords system and for promoting themselves in the martial arts. Otherwise, never understand and follow the core of Haedong Kumdo Jinyoung ssangkum ryu which will have to be able to recognize what Energy is and where it goes through the training. When we come to know it through the training, first of all, we will have better health and happiness additionally in both training and in life for sure. In Spanish translated by master Flako Tenkatl in Mexico!!♡
"Kimu y el entrenamiento con dos sables debe de ser la base para el sistema de entrenamiento con dos sables y ambos promover seen el Mundo de las artes marciales. De otra forma no llegaremos a comprender por completo el fundamento más básico de el HAEDONG KUMDO JINYOUNG SSANGKUM RYU en el cual es necesario tener la capacidad de reconocer que es la energía como se crea y a donde fluye a través de el entrenamiento.
Cuando logremos este cometido a través de el entrenamiento primero que nada mejoraremos nuestra salud y más felicidad , tanto en el entrenamiento como en nuestra vida general. En el 1er seminario de Haedong Kumdo jingyoung ssangkum ryu de la united world Haedong kumdo federation el 9 de julio en la Ciudad de México,enseñando posiciones básicas con dos sables."