Videos & drawings at the below with explanations for learning fundamental factors of body movements that we should be able to know as a basic stuffs in the martial arts try to show how to get it.  As we are getting to know it through continuous & correct practice, we can make our training & life be better for sure because it is a principle of nature.
The below videos taken in Greece through 2019 Greek Workshop organized by Christoforos Christodoulou try to explain in brief with very easy about the essence and reality of energy in nature through the principle of body movements simply. I still emphasize the basic stuffs like the essence and reality of energy etc. even though more than about 10 years have passed since I started to teach in Greece.
Wherever I go, I say that
sword follow my body, body moves according to my mind, human mind will try to adopt to very changeable situations
around us at every moments, then we will get to understand that
"human being should surrender to the nature". Why to do so?
It's for myself. The truth is very simple and clear all the time. We learn and teach it through Jinyoung Ssangkum Ryu system
in order to get a certain state of mind
for better training and better life in quality as well.
However explain it may be, only its experiences will let us get to understand how & what to do by the principle of nature in both martial arts and life.
Jinyoung Ssangkum Ryu with two swords & kimu system
do not teach to get others harm or damage by fighting,
we learn & teach how to get to the ultimate purpose(destination) of human life
with health and happiness for better life through martial arts training,
while we live in this planet, which is the best of best in human life.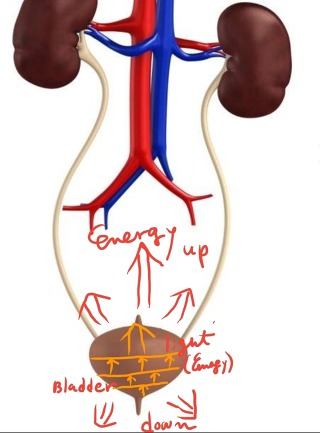 We, first of all, need to build our sound body which is a vessel
in order to fill up and use natural energy through training in the martial arts.
I always try to let people understand how to do for better training and life as well
through two swords & kimu system in the martial arts training.
Above all, we should be able to know all is interconnected
under one principle in the universe
as we are getting to know ourselves through reflections & determination in daily life,
sooner or later we can get to understand better than before
and enjoy to train and heal and so on.
Most of people have some questions without knowing the relations between martial arts and medicine about healing system deeply connected with energy in nature, which the root of both come from same one under one principle, although we feel energy and use it through every training in the martial arts.
I teach 3 kinds of things(better training & better life, healing)
through Kimu training of Jinyoung Ssangkum Ryu.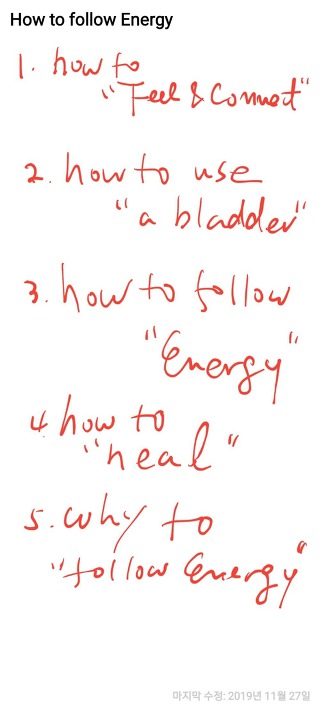 Through 2019 Greek Workshop
how to follow the energy and
why we have to do in the martial arts and even in life as well. 1) "Feel & connect" by repeated experiences on and on.
There is many ways for learning it. 2) "Better training and better life" in quality with sound mind & body
which will definitely lead happiness & health
Finally we should be able to get to understand that swords follow my body just same as hands follow elbow, elbows is under shoulders, body have orders from mind, finally human body with its mind should surrender to Nature, which is the principle of Nature we should be able to know for sure. Otherwise it won't be normal, human should be easily getting sick or some sorts of problems will be definitely happened.
The below videos is trying to let people get to understand about relations between body, mind and energy of nature. Finally it should let us know that energy is not mine, even body is also not mine in the martial arts.
■ https://youtu.be/WO7NtQhoc3A 
Why do we should know how to follow energy
■ https://youtu.be/Yc03vj8hNTs
■ https://youtu.be/srvC-a5ceDI
■ https://youtu.be/yfCGCQN1jw4
Kimu training let us lead to get to "Nothingness(emptiness or fullness)"area
■ https://youtu.be/5fnb4ZVcCNQ
How to "feel & connect", heal, follow "energy" etc.
■ https://youtu.be/CrWo9VOSOb4
How & why to follow energy and how to use a bladder through energy
■ https://youtu.be/33p1sPnUue4
How to use a bladder with breathing in the martial arts
■ https://youtu.be/5pe7tAK5eak
Understanding of body system through Kimu training